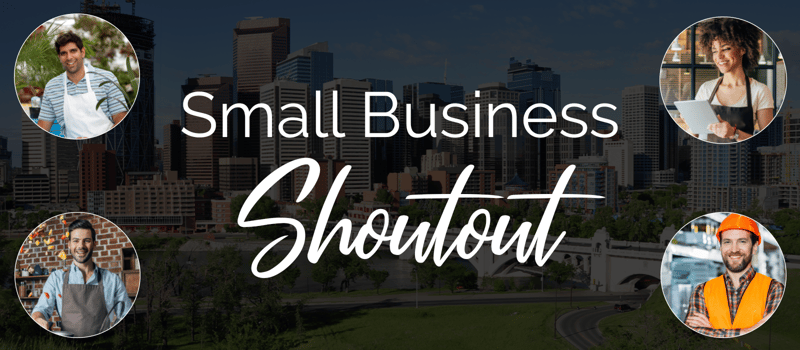 Here at Prominent, we're not just about the homes - we also care about the community. Everyone's feeling the pressure of the current COVID-19 crisis, and small businesses are especially vulnerable right now.
That's why we want to take a moment to give some of the awesome smaller businesses in and around Calgary a shoutout.
Next, we want to tell everyone about Escape 60, Calgary's highest-rated escape room experience. Located at 1638-10th Ave and son to expand into Edmonton, Escape 60 cates to small groups and large corporate events. It has a fully licensed bar to serve you drinks before, after and even during your escape (you can pause the game to get a refill!) and they have a great selection of themed escape rooms based on Harry Potter, Jurassic Park, Star Wars, Pablo Escobar and even The Office!
Unfortunately, due to the ongoing COVID-19 crisis, they are temporarily closed. However, if you go to their website they're currently selling gift cards for 25% off, so you can great a great deal, support a local business, and have a fun night out once things begin to return to normal and the restrictions are lifted. Even if escape rooms aren't your thing, you could pick one up for a fun and unique gift for someone else!
Take a look at their Facebook page and Instagram.
Our Small Business Shoutout this week goes to AMBA JEWELLERS in Edmonton. Amba Jewellers is Family owned and operated jewellery store in Millwoods Town Center in Edmonton AB. I know it sounds weird to be talking about jewellery right now, but they are a company that is still finding ways to help people celebrate birthdays, anniversaries and more importantly Mothers Day which is coming right up. Gold Like Real Estate is a good investment and also a great gift to show your appreciation to those you love. You can shop local and get a great gift for all the Momma's around.
Our Small Business Shoutout this week goes to PLATINUM LEAF. Platinum Leaf is a commercial cleaning company. Started 25 years ago on the lower mainland and now into Alberta and Toronto. They use high quality Eco Friendly cleaning products are are able to make your office, store, sales center and even new homes Clean and Sanitized. Helping to create Safe, Clean places to work for your employees and customers, keeping you business moving forward. Contact Kawal from Platinum Leaf by email or phone 403.808.7266
Our next SBS is Alberta Beer Exchange, located in Downtown Calgary under the Sunalta LRT station at 1642-10th Ave. Run by Kosh and Corey, Alberta Beer Exchange sells a wide selection of local spirits and wines, but their specialty is their Keg Fresh Local Craft Beers, sold in a specialized growler that keeps them fresh for up to a month! You can order directly from them online at albertabeerexchange.ca, and simply click and collect.
Check them out on Facebook, Twitter, and Instagram!
If you know of a business that deserves a shoutout, get in touch and let us know! There's no catch - just a simple form to fill out with the info of the business you'd like us to boost.
Once we receive the business' information we'll create a post on our social channels and add them to this post, letting our audience know what you've got to offer. Or if you don't want to fill out the form yourself, link them straight to this post!
You might not be in the market for a home right now, but that doesn't mean we can't still use our contacts to help out the community and spread some positivity. Stay strong, and we'll get through this together.