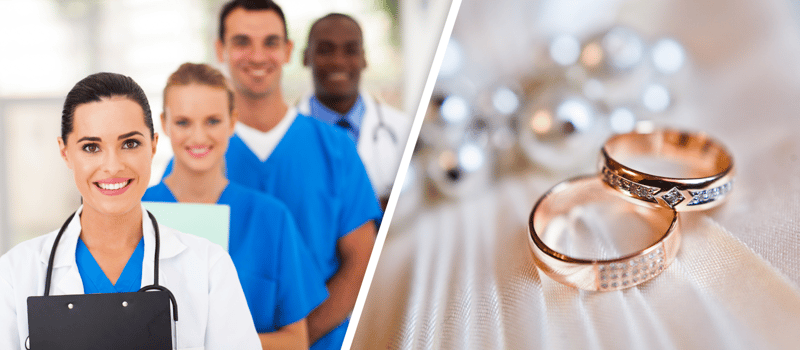 The COVID-19 crisis has completely changed how we live and work. It's not easy to get used to, and many people are doing their best to adjust to this new "normal".
At Prominent Homes, we want to make things a little easier for some of the people who are negatively affected by these changes. That's why we're introducing two new promotions. Check them out to see if you qualify - you'll find that this is a surprisingly good time to buy a home!
The Prominent Wedding Proposal
If you were planning a wedding for the upcoming months, you're probably dealing with a lot of disappointment. People can't travel and large gatherings are not allowed.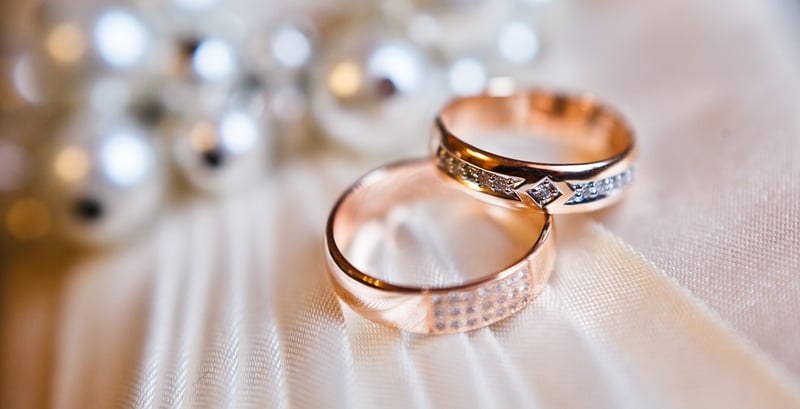 You don't even know when you'll be able to have your wedding. And you saved up a lot of money for your Big Day.
You can put that money to good use with our Prominent's Wedding Proposal promotion. This unique program allows you to get into the home of your dreams while still being able to have money for your wedding when things open back up and you're ready to reschedule.
The concept is this: use your wedding fund as a down payment on your new home. Once you move into the home, we'll reimburse you up to 5 percent of the purchase price to use for your wedding.
That's like getting a free down payment on your home!
How?
The government requires at least five percent for a down payment on a home. So, if you wanted to purchase the perfect family home to start your life and grow into it, you would need between $25,000 - $30,000 for your down payment (assuming a purchase price between $500,000 - $600,000).
The average cost of a wedding in 2019 in Canada was $29,450, according to WeddingWire.ca. If that falls in line with your budget, you already have your down payment money in the bank!
The best part? This promotion means you'll get that money back once you take possession of your brand-new home.
This promo is valid for both quick possession homes and new build homes. That means you can either move into your new home right away or take the time to plan everything exactly the way you want it.
One more thing to note: this offer extends to parents of the bride and groom too. If they are the ones who were planning to foot the bill, they can take advantage of this offer. It would make a wonderful wedding present for the couple, but it's also a good reason for the parents to downsize into a nicer and newer home.
The choice is yours.
We have one more promotion we'd like to tell you about.
Front Line Worker Thank You
Nobody is working harder right now than the workers on the front line. First responders, health care workers, and others are putting their lives at risk; whether they're treating patients with COVID-19 or providing an essential service.
These people are working long hours, and some even have to make the hard choice to not interact with their families in order to keep their loved ones safe.
We want to make it easier for you to come home to a place that's perfect for your family.
When you purchase a new home with Prominent Homes, we want to say Thank You. To do that, we will make a donation of $10,000 to a charity of your choosing, in your name.
This means you will receive any and all tax benefits of that donation.
We have a lot of styles to meet the needs of different families, and you can look at a move-in ready home or design one that has all the features you've been looking for.
While both of these options are great, we also want to note that Prominent offers many other types of discounts. Many of these offers cannot be combined with others, so make sure you check out everything that you qualify for and choose the one that offers you the most money.
Our knowledgeable Area Managers can help you make the best decision.
We recognize that this is an unprecedented time and buying a new home may not be a top priority for you right now. You have important things to take care of, and your family's physical and mental health is your primary focus.
However, if you are thinking about buying a new home, now is the time to get a great deal. We will keep you safe during the home buying process, all while making sure we stick within your budget. Contact us to talk with an Area Manager about all of your options today.