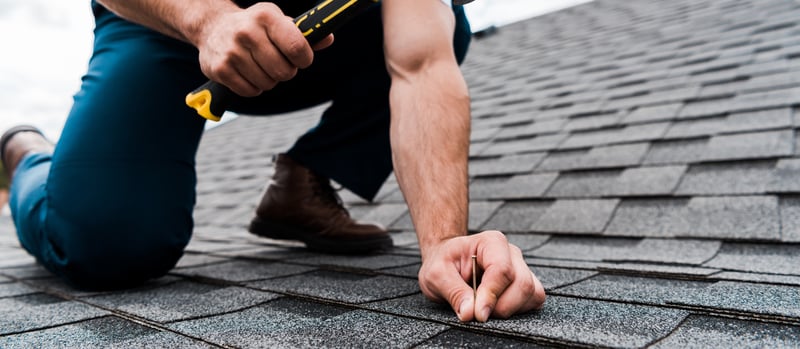 It's normal to fall in love with your new home when you first move in. Over time, though, any home will start to lose its shine. You can probably deal with one or two little things that bother you, but when all of those small things add up, it makes you want to start looking for a new home.
Whether you're thinking about a new home or not, it's a good idea to focus on the top issues that people usually have about their homes. You want this to be your forever home, and when you consciously choose a home that's "just right", you can be sure that you'll continue to enjoy your home for years to come.
Size
A home's size is probably the biggest point of frustration for people. Families who are growing start to feel like their home is too cramped and they want more space. Couples whose adult children have moved out can feel like their homes are too large. How can you avoid this problem?
Look for homes that have an average amount of space. Most people can live comfortably in a space that's between 1,600 and 2,000 square feet. At the same time, try to look for a home that has a bonus room or flex room. This gives you an adaptable extra space you can use for whatever you like - for example, if you wanted to set up a home office or a separate play area for the kids - or if you have a bonus room on the main floor near the kitchen or general living area, it makes a great spot for a homework station.
The big advantage of bonus rooms is that they can also change in purpose over time - once the kids get older and no longer need a playroom, you've got all that extra space to repurpose however you like!
Schooling Options
Schools can become a big concern as time goes on. Maybe you didn't have kids when you first bought your home, but now that you do, you're not so happy with your school choices. You might be able to fix that problem by looking for private schools or bussing your child to a school that's not too far away, but you may want to think about moving. If you're choosing a new home, remember that people tend to be happiest when they have a school within walking distance or many school choices nearby.
Even if you don't have kids, it might be worth considering trying to find a place close to a school. The most obvious reason would be that in case you ever do decide to start a family, you won't need to make a big change. But there can be other advantages even if you don't have kids - for example, school zones are often among the first to be plowed when it snows, traffic is often slower so it's safer, there's usually a lot of green space nearby and you know the area will be quieter in the evenings. It also tends to be a more desirable area, which can help with your property value if you do decide to move in the future.
Outdated Features
Style choices that were popular decades ago can look outdated now. These include things like coloured fixtures in the bathroom, patterned wallpaper, and things that have to do with the layout of the home, such as a lack of ensuite in the master bedroom. If you want to stay in your current home, it's usually relatively affordable to update many of the design features of the home. A new lamp or a fresh coat of paint can make a big difference.
If you're looking into buying a new home, though, take care with the style choices you make. Aim for looks that have a classic or long-lasting appeal rather than something that's the latest and greatest.
Neverending Repairs
As homes get older, they start to need more repairs. It often seems like as soon as you take care of one issue, another one crops up. Furthermore, the costs really start to add up. Getting a new roof or replacing those old drafty windows can cost tens of thousands of dollars.
If you're handy, you can probably do those repairs on your own, but you may not want to spend the time. With a newer home, you won't be dealing with those constant repairs.
Long Commute
A lot of people spend two hours or more each day commuting back and forth to work. If you're taking public transportation, maybe you enjoy having this time to yourself, but if you're driving, it can start to feel pretty exhausting.
If you otherwise like your home, the long commute may be a tradeoff that you're willing to make. However, if you just can't handle it anymore, look for a new home that's closer to work. Of course, you'll want to keep in mind that your employer could change again in the future. If you choose a home that's close to major highways, though, you'll have a generally convenient commute no matter where you work.
Lack of Accommodation for Aging Relatives
As parents, grandparents and other relatives get older and need more help, more and more families are preferring to have them move in with them. This isn't something you necessarily plan for when you move into your home, but it can become an issue later on.
There are several ways you can adapt your current home to accommodate a multi-generational family, such as creating a basement or garage suite, or widening doors and opening up the layout of the home to make it easier to move around. Of course, large renovations such as this can mean long periods of construction and disruption, so a more straightforward solution is to simply look for a newer home that's already built to accommodate your needs.
You deserve to live in a home that you love. If you're starting to feel restless in your current home, it's time to consider some alternatives. With virtual tours, you can explore what newer homes and communities look like. We'll help you find a new home that fits all of your needs including your budget. Talk to an Area Manager to learn more about your options today.